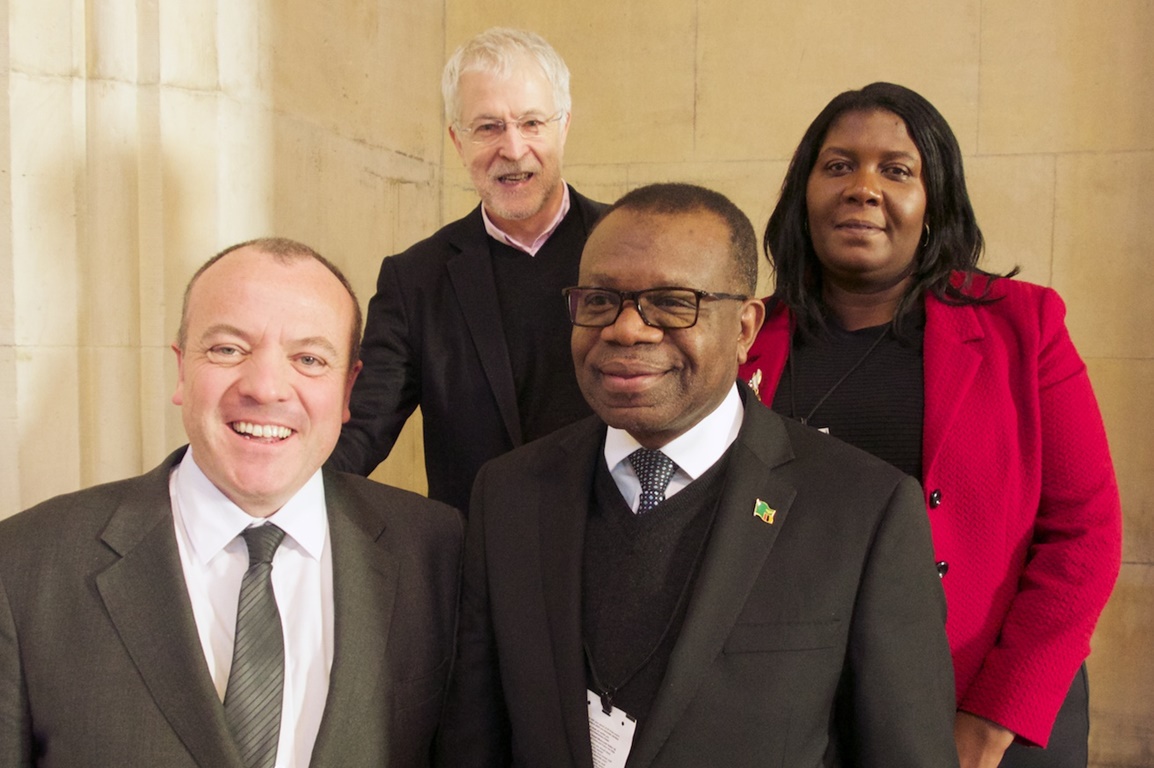 Meeting with the Zambian High Commissioner
MEETING WITH THE ZAMBIAN HIGH COMMISSIONER
In January MAC Trustees David Ward and Richard Strittmatter met the Zambian High Commissioner and the First Attaché for Trade, Mr Muyeba Chikonde and Ms Ireen Chengo. The meeting, which took place at Portcullis House, Westminster, was arranged by one of MAC's Patrons, Mike Kane, MP for Wythenshawe & Sale East.
The purpose was to build relationships between MAC and the Zambian High Commission in the UK and to investigate the possibility of gaining support for MAC's work with Trust Community School, Kitwe, in the Copper Belt. Our aim is to gain recognition of the school by the Local Authority in Zambia and thus obtain local long-term funding. MAC has pledged £25,000 as an initial contribution to the school building and clean water programme.
The meeting was extremely cordial; we briefed the High Commissioner on the history of MAC and our aspirations for supporting vulnerable children in the future. He thanked the MAC team for the work we have done over the years.
The High Commissioner had already contacted local politicians and Local Authority officers before the meeting. He resolved to help "unblock" official recognition of the land purchase, which we have been waiting for for months. He also promised to look into the new guidelines for recognition of community schools and the secondment of qualified teachers, and to make linkages on our behalf with key people in Kitwe.
We resolved to meet again later in the year to review progress and agree future actions. Mike Kane then provided his guests with a guided tour around the Palace of Westminster.
MEETING WITH ROSEMARY CHILESHE: MAC PATRON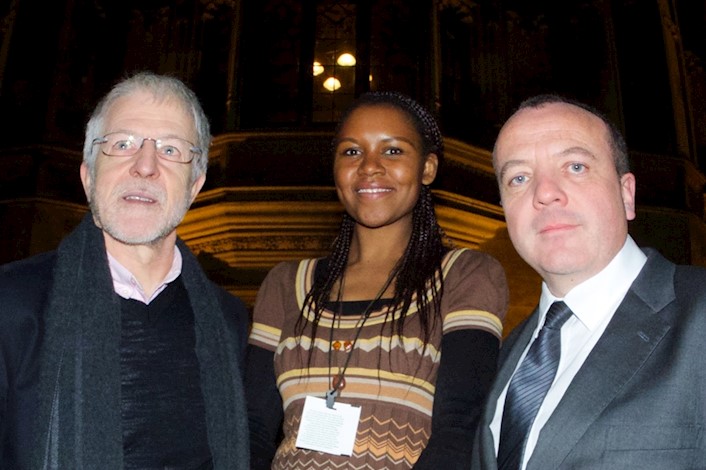 (Photo from left: David Ward, Rosemary Chileshe and Mike Kane)
Later the same day and again at Portcullis House, David and Richard met with MAC's other Patron, Rosemary Chileshe and introduced her to Mike Kane. After a getting to know each other chat, Mike led a second guided tour of the Palace of Westminster, including both Houses of Parliament.   
In the Strangers' Bar there was time to develop relationships and discuss plans to help with MAC's development. Rosemary offered to introduce us to Zambian friends in Manchester, develop ideas for profile raising and advise on cultural issues.  Again we resolved to meet at a future date to review progress and develop new initiatives.