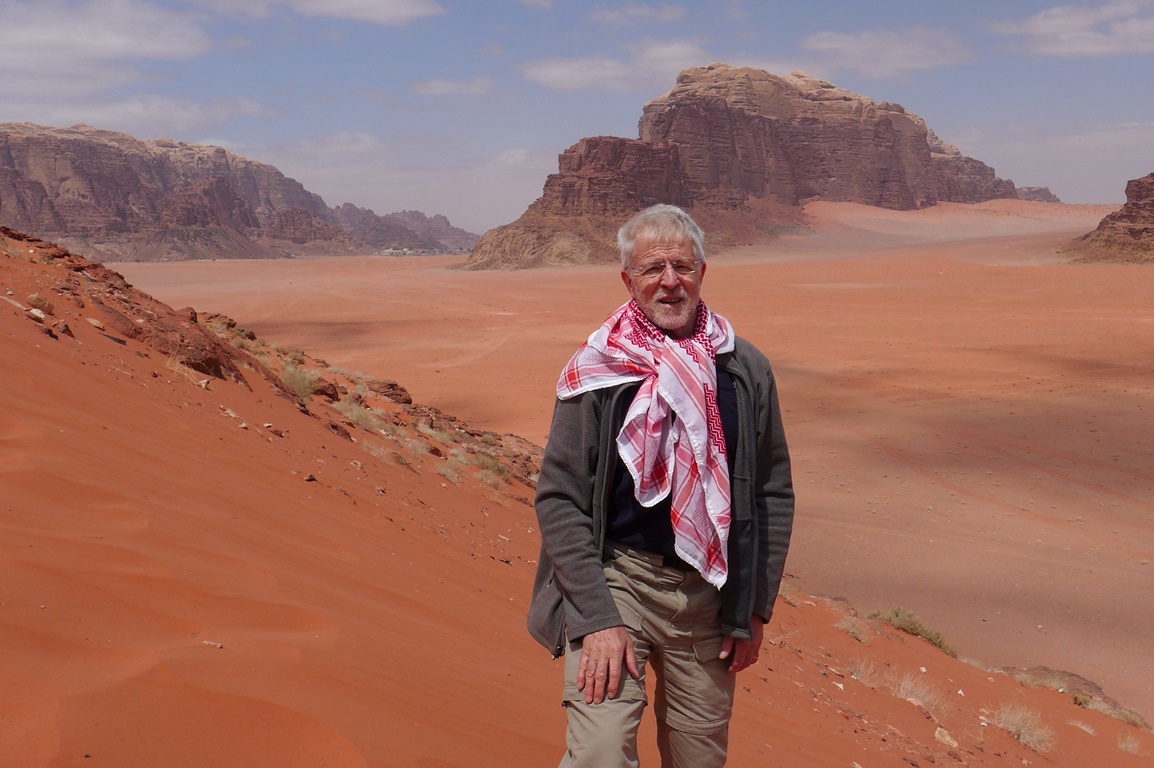 David's Fundraising Trek in Jordan
In April 2015 David Ward, Chair of MAC Trustees and Development Team member, undertook a self-funded trek across Jordan to raise funds for the Trust Community School in Kitwe, Northern Zambia. The children and teachers at the school have to make do with dilapidated rooms in an old farm building. They have very little furniture and teaching materials are woefully inadequate. It's a difficult environment to learn in, yet without education the children's future will be very limited. David was raising funds to support the first phase of building work on the school - two classrooms - on land already secured by MAC for the purpose. The overall fundraising goal for the school is £25,000.
Afterwards, David commented: "The trek was truly amazing. We walked in temperatures often exceeding 30°C, from the Dead Sea, across breathtaking sandy deserts and rocky mountain landscapes, dry river valleys and precipitous ledges, to the rose-coloured city of Petra. The local people were wonderfully welcoming and the camaraderie and support among the trekkers, all equally committed people, was heartwarming; it was a chance to test myself in what turned out to be an unexpectedly challenging venture."
David has raised £5818 and hopes to do even better with his forthcoming trek to Nepal in April 2017.